RLC NEWS


Logan (Quist) Wells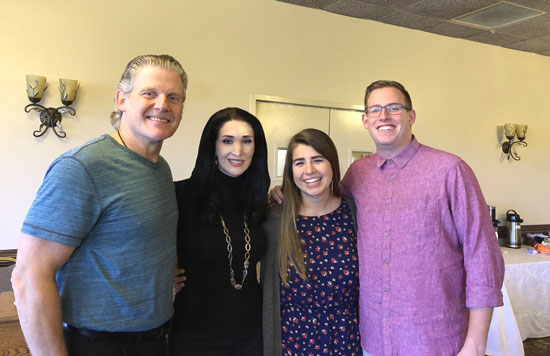 Pictured from left: Pastor Dave Di Raddo, Katerina Di Raddo,
Logan's girlfriend, Hannah Rauhut and Logan Wells

In a few weeks, 2018 Messiah College graduate Logan (Quist) Wells will be embarking on a new and exciting spiritual journey- in GERMANY! He has teamed with the YoungLife organization and has developed a groundfloor mission program during his senior year benefitting the lives of military kids on an emotional and spiritual level. As the son of a military doctor, Logan has a first hand understanding of the struggles and challenges facing children and young adults who are part of a military family.
RLC has been Quist's church during the last few years at Messiah College and we stand and support him in this new journey not only on a spiritual level but on a financial level as well. We will greatly miss this young man as he makes his move to Germany but we know that he is in the Lord's Hands and on His Path and we know the fruit will be beautiful! If you would like to contribute to this most important mission work, here is a link for your convenience.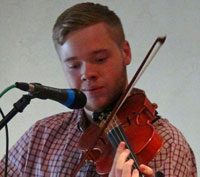 Ethan Van Bochoven

June 4, 1996- October 12, 2018
On Friday evening, October 12, Messiah College senior Ethan Van Bochoven lost his life as the result of a horrible multi-car accident. Ethan was a deeply loved part of the RLC family and we are devestated by this tremendous loss while we praise God that he knew Jesus Christ as his personal Lord and Savior.

On Sunday, October 14, the Remnant Life service was dedicated to honoring Ethan's life. We cried, laughed, sang, and clung to the comforting knowledge that Ethan is in the very presence of Jesus Christ. Every friend of Ethan's who had graduated from Messiah last year made the trip to New Cumberland for the service as we recalled and shared the life of this wonderful young man. Please pray for Ethan's family and friends as they continue to try and come to grips with this tragic event. Please go to the PHOTO GALLERY and view some of our favorite pictures of Ethan and the times we spent with him and times he shared his great musical talent with the RLC family.
Ethan, you will forever be loved and missed!
If you were unable to attend Ethan's memorial service held at

The Chapel in Lincoln Park, New Jersey-


Mike Van Bochoven, Ethan's father, graciously provided a link for us.

Click here to watch the full service!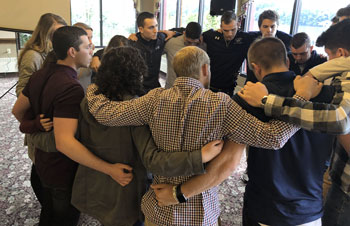 Grieving together as a family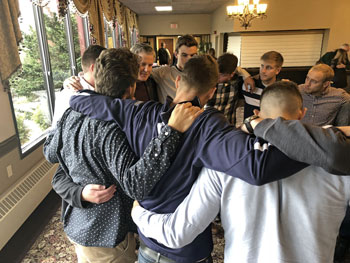 Prayer Requests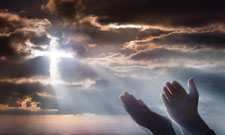 We had many in our congregation raise their hands to request prayer for themselves or their love ones. This is something at RLC that we take very seriously. Prayer changes things! We believe that faith and persistant prayer produces breakthrough!