Prayer Changes Things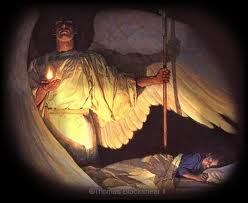 )
Prayer Requests



As a church family we want to be in prayer for one another and we are asking our Christian brothers and sisters
in the Lord to continue to lift up those who are reaching out for prayer. Please be sure to keep us updated with
any new developments or praise reports. We currently have the following requests:
Prayer Requests:
UPDATE ON BARRY BASOM- Barry has been on a breathing tube since being put back into the hospital and there is now discussion of putting in a tube through a tracheotomy - Please pray for continued strength and healing as well as God's strength for Barb and the entire family as they are facing some very difficult decisions. (6-12-19)
Mike Hubler - Mike was taken to the ER of Harrisburg Hospital on Tuesday evening (6-11) with chest pains, dizziness, and stiffness/swollen neck. After several tests, Mike was sent home Wednesday morning having been told his heart and lungs were good and there was no immediate reason evident for his symptoms. He will be going to his family doctor on Friday (6-13) to continue seeking an answer. Please pray for his doctor to quickly find the cause and for Mike and Colleen to have God's peace. (6-12-19)
Mike and Colleen Hubler - Mike's mother is dealing with severe health issues that are inoperable. Please pray for strength for Mike and Colleen as they had just come through Colleen's father passing and are feeling very weary from all they have had to deal with. (4-17-19)
LARRY SNYDER - Please continue to pray for Larry and Karen (their daughter) as they deal with adjusting to life without Gerry. While we rejoice in the fact that Gerry has been made whole again we know this is very difficult for her family. (5-16-19)
Andrew Di Raddo (Pastor Dave's nephew) - Please continue to pray for Andrew, Taylor, and Mikayla as they will be stationed in South Korea for the next 2 years. Andrew is a Sargent in the Army and we thank you for your continued prayers of protection over all our service men and women. (5-16-19)
Donald- A dear member of RLC asked for prayer for her friend Donald. He found a lesion on his eye and it requires a biopsy to be performed. Please pray that it is of no concern and any appointments he needs are quick so this can be taken care of. We ask the Lord to cover him in His Blood and by His Stripes, Donald is healed. (3-31-19)
John Kauffman - John was a friend of Mike Hubler's who was killed in a motorcyle accident recently. Mike has asked that we pray for his family in this very difficult time. (3-25-19)
William Beard - another friend of Mike Hubler who has recently been diagnosed with lung cancer. (3-25-19)
Jeanne Hoover- She has dementia and has a feeding tube in her stomach since November 2018. Her husband has been taking care of her. She is a long time friend of our member Marjorie Reynolds. (3-3-19)
Lexi- Joyce Tompkins asked for prayer for her friend's daughter Lexi who is five months old. She is continually- getting sick. As soon as she gets over something she quickly catches something else. I am praying for God to boost her- immune system to be healthy. (2-14-19)
Melissa Woll- The daughter of Bill and Marjorie Reynolds has breast cancer and they are asking the church for prayer. We pray for every cell in her body to be restored and for the spirit of cancer to flee. We pray the Blood of Jesus to wash over her. (12-09-18)
Jeff and Christy Beane- The enemy is attacking this family on several levels so we are praying God's divine protection over them as He gives them strategies to deal with each day. Christy has a very demanding and stressful job and we pray that the Lord will give her an extreme measure of wisdom and ability when dealing with personnel issues. We ask for the people that the Lord has given her charge over, will be changed by the Light of the Lord that she carries within her and the favor of the Lord will be evident. We ask that the Lord go before both Jeff and Christy each day to prepare the way for them so they can walk in accordance to His Will and His Purpose for their lives. Our burdens are light when we surrender and trust in the Lord completely to direct our path and all those who are placed in that path.

Pauline- From Oklahoma. Pauline has lung cancer and has now developed pneumonia. She has been sent home from the hospital and is being cared for by Hospice. (8-15-18)
Melinda Valvez- From Texas. She is 43 years old and has two small boys. She was diagnosed with colon cancer and she is also a diabetic. We count it as an honor to pray for those who are sick and we will continue to lift Melinda up and rebuke the spirit of cancer and diabetes in Jesus name. (8-10-18)
Lenny Freidhof- His family (Lenny is the son-in-law of our Reynolds family) is asking for prayer for multiple reasons. Lenny falls a lot. He fell down the stairs a few times and does not remember doing so. He also has a lump on his testicle. His wife, Tina, needs prayer dealing with Lenny and these issues. On top of this, Lenny has lost his job due to the issues he is having. The family needs the Lord's help, let's keep them lifted up until there is breakthrough! (8-5-18)
Kelly Bauman- The niece of Ed and Judy Swope. She was taken to the hospital with an absess on her spine. They will be doing surgery this week to remove the abscess it once it has been drained. This abscess is excruciating and painful and we are asking prayer for the pain to be removed from her. (8-5-18)
Kimberly Young- There are many issues that the family is asking for prayer regarding Kimberly. First, she suffers from chronic migraines and it causes her to have trouble keeping a job. She has received a recent diagnosis of HPV and precancerous cells in the cervix. She has 2 autistic sons; one is pretty severe and the other lives independently and has a job but his house was found to have bed bugs and he cannot afford to treat it. He walked into his mother Kimberly's house and may have had some of the bugs on his shoes. Kimberly also has 2 bad knees that are bone on bone. Let us lift this family before the Lord and keep pressing in until they have breakthrough. (7-22-18)
Louie Annibali- Cancer has returned after only a short time of remission. His family is asking for prayer of healing. This family has had too much tragedy over the last several years and we come against the spirit of cancer in Louis and against the spirit of death. Let us keep Louie lifted up and the family as well. We pray healing over their hearts and minds. We pray the covering of the Holy Spirit over the entire family and His Divine protection in Jesus name. (7-16-18)
Michelle- A co-worker of Miles Saksek (one of our members) had her grandmother pass away recently and now her mother has committed suicide. We ask the Lord to bring some element of peace and direction to her heart. If she is not close to the Lord, then we ask for the Holy Spirit to draw her in since a relationship with Christ can bring forth a peace and healing. He is the true Comforter through the Holy Spirit. (6-28-18)
Erica Flickinger- She is experiencing intense migraine headaches. She is under a lot of stress and she is to be married December 1st but has been unable to get any details done. We need to lift her in prayer and ask the Lord to not only guide her and give her peace, but also heal her of the headaches. (6-25-18)
Brooklynn Miller- One ofour young members has had issues with insomnia for years. The lack of sleep and varies stresses in her life has brought on depression. Let us pray for the Lord to restore her sleep and for her mind to be bound to the mind of Christ. (6-24-18)