Prayer Changes Things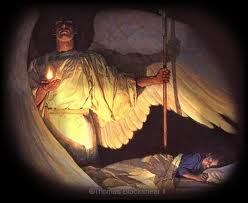 )Prayer Requests



As a church family we want to be in prayer for one another and we are asking our Christian brothers and sisters
in the Lord to continue to lift up those who are reaching out for prayer. Please be sure to keep us updated with
any new developments or praise reports. We currently have the following requests:
Prayer Requests:
Roberta and Bill Popp - Bill underwent an EKG as a part of his recent annual physical and it revealed an abnormality in the upper lobe of his heart. He is currently on medication and will be seen by a cardiologist. Roberta will be having an MRI on her neck to determine what the cause of her discomfort is. Please pray for both of these dear ones that God will intervene supernaturally and bring full healing. (8-7-21)
Barbara Rutherford- 80 years old from Carrollton Texas. Her memory has returned after a hit to the head.
Bill Rudolph - Bill will be undergoing knee replacement surgery in October. Please pray for the procedure to go smoothly and without any complications. (9-21-21)
Roberta Popp's Sister - she came through her surgury on Monday, September 27 very well and is recovering. Praise God for His hand on her through this difficult situation. (8.28.21)
Tom and Karen Stephenson - Tom and Karen are leaving for Kansas and their new home on Wednesday, Septermber 29. Pray for a safe trip, no mechanical issues with their vehicles, and a smooth transition of getting settled in. (8.28.21)
UPDATE - Tom and Karen arrived safely in Kansas and have begun to settle in. Pray that they both get acclimated quickly to their new home. (10-7-21)
Courtney Booth - this is Rod Booth's daugher who lives in Florida. She is waiting on the result of a cervical biopsy. Please pray that all tests will come back negative. (8-31-21)
Mike Popp - Bill Popp's brother and Roberta Popp's brother-in-law had a heart attack last week and is recovering in Holy Spirit Hospital. He is only 55 so please be praying for a full recovery and reversal of any damage to the heart. (8-30-21)
Cindy Berger - Roxanne Crawford's aunt who has been diagnosed with Colitis and is currently receiving treatment in West Shore Hospital. (8-30-21)
Deanne and her mother Louene- Jeff Beane, one of our members and board director, is asking for prayer for his co-worker Deanne and her mother Louene Warrenfeltz. Louene is struggling with end of life lung cancer. There will not be any treatments and hospice has been called in to assist in making her comfortable. This has taken its toll on Deanne and on her health. We need to lift these women to the Lord and pray protection over Deanne and for her health to be restored in Jesus' name. (6-21-21)
Katy- A niece (who lives in Texas) of Jane Swope, had a test show a growth on her thyroid. They will not know if it is malignant or not for about a week. The doctor was not concerned but Jane is asking for prayer for her niece since she has been through a lot lately with a knee and hip replacement, as well as losing her father. (6-15-21)
Neal Family- The stepfather of Pastor Dave, Thomas 'Coach' Neal, went home to be with the Lord on June 1, 2021. Please pray for peace and comfort for Pastor Dave's mother, Betty Jean Neal and 'Coach' Neal's daughter, Susan Walker. Pastor Dave will perform the memorial service to be held on Wednesday, June 9 in Fort Mill, South Carolina. (6-7-21)
Sherry- The sister of Karen Flickinger and Sharen Ewell was in an auto accident last week where a woman t-boned her car and hit the driver side. Not only did the other driver do this but she also lied about it to the Sherry's insurance company. Sherry is having a lot of neck and knee pain. Sherry lives in Texas. Let us pray not only for God to be the judge between Sherry and this woman and the insurance company but also for healing of her body. (5-23-21)
Bill and Beth R.- Please pray ernestly for Bill and Beth as they deal with the sudden loss of their son, Nick. Pray that God will envelope them in His loving and protective arms as they endure this time of intense grief. Pray that God's everlasting love will calm their hearts and minds and make His presence so powerfully fealt as to begin sootheing this great pain and loss. (3-01-21)
Paul F.- Paul is asking for prayer regarding respritory tests he will be undergoing. (2-28-21)
Kim- The neice of one of our treasured members is in need of prayer. She is being tested for cervical cancer and her aunt is asking for Kim to be lifted up. Let us pray for a good report. (01-20-21)
Prayer Requests 2020 and earlier
Sophia Lukmanji's Grandfather- He has developed shingles and is in a lot of pain. His granddaughter and one of RLC's Junior Sevens is asking for prayer for his healing and recovery. Please keep him lifted up until this health crisis is over. (11-08-20)
Lauren- Aged 27 was diagnosed with a rare and aggressive form of leukemia that has a sudden onset and moves quickly. She is currently receiving chemo. Please keep her before the Lord for a miracle and pray protection over her organs. (11-08-20)
Mary Conrad- The sister of Margie Reynolds is starting to shows signs of dementia and her family is asking for prayer for healing. (8-09-20)
Sherri Hopple- She has had cancer return and her family is asking for prayer. We are asking the Lord for every cancer cell to die within her body and for her healing and renewed hope. (8-3-20)
Adam Mayesky- 34 years old with a wife and 2 small children. He was diagnosed with Stage 4 colon cancer and is in need of immediate prayer for healing and deliverance. Even stage 4 cancer must bow its knee to the will of the Lord. (7-30-20)
Heidi, Lauren, Rachel and Grant Stoner- The Stoner family needs our prayers of comfort for the unexpected passing of Matt Stoner. Matt is the husband of Heidi and the father of Lauren, Rachel and Grant. He dove into the ocean to go after a ball and got jolted down into the sand by waves in shallow water and snapped his neck and died. This was a dear man of God and a loss to those who knew him and his ministry. Let us pray for the family during this very emotional time. (7-29-20)
Neil Johnson- Neil is an old military friend of Bill Reynolds from Fargo N.D. Neil has prostate and lung cancer that is currently in remission. He notified Bill that he had a heart attack and a stroke. Bill is asking for healing prayers for Neil. He said Neil seems in good spirits in spite of everything he has been through. Let's ask the Lord for a accelerated healing for him and for God to protect him from the cancer returning. (7-12-20)
Mark Stephenson- Back in August of 2019 we had been given a prayer request from Tom Stephenson that his brother Mark has been dealing with pancreas and liver cancer. The cancer has now returned and we are asking everyone to continue to keep him lifted in prayer for a miraculous healing. (7-2-20)
UPDATE ON MEGAN: We got an exciting word today that Megan is improving by leaps and bounds and actually spoke on the phone to friends/members of our church! This is a testimony of God's miraculous healing and power! The family would like to thank everyone who has prayed and lifted Megan up over these last few weeks and would ask for this to continue until she is out of the woods completely. Prayer changes everything! (7-2-20)
Megan Maguschak- 28, was in a serious car accident on June 18, 2020. Megan was pregnant and near her due date when the accident occured and has lost the baby. She is in a coma in the critical care unit at Allentown's Cedar Crest Hospital. Pray for a miracle healing and recovery for Megan and peace for her family at this very difficult time. (6-19-20)
Richard Greer - Dr. Robert Greer is Pastor Dave's doctoral professor and advisor. His brother, Richard, lives in Southern California and has been diagnosed with bladder cancer. While undergoing treatment he developed pneumonia, has been placed on a ventilator, and now into a medically-induced coma. While these are not currently thought to be life-threatening, please pray for his healing and that he would come to know Jesus Christ as his Lord and Savior. (6-25-20)
Cassidy Kessler - this young man is a doctoral student at Liberty University. He and Pastor Dave have become friends through the various classes and stay in touch regularly. Cassidy lives in Georgia and serves as an associate pastor at his church. Earlier this week his wife left him and their 2 daughters, ages 13 and 11. Please pray for this young family that the lies of the enemy will be exposed and their marriage will be restored. (5-30-20)
Willy- A friend [of Miles Saksek] has a nephew Willy, 13 years old, who requires brain surgery. The doctors have come across complications while trying to do the procedure and this has caused Willy to be put on a ventilator. They need the swelling in his brain to go down so the doctors can perform surgery. Let us lift this young man up and keep him in prayer until we hear good news. We ask for the powerful Blood of Jesus to be poured over him because it is that blood that defeated sickness and disease on the cross. (5-28-20)
Update on Arline- Arline is back home and on the road to recovery! Thank you, Lord! (4-21-20)

Arline Wood- The sister of Susan Belles of RLC was admitted to the hospital last evening with a burst appendix. She will be in the hospital 3-5 days until she can receive oral antibiotics. She lives in Colorado. Pray for protection against the Corona virus and for a full recovery. (4-1-20)
Doris Berger- Doris is 86 and the sister of Bill Reynolds who attends RLC. She fell in the bathroom on March 18th and broke her hip. She is being operated on for a pin to be placed in her femur bone. Her family is asking for prayer for her recovery. (03-25-20)
Terry- Jane Swope's son. He works at Hobby Lobby in OK City, OK. Also his wife Angie and stepdaughter Amie. Although they have 3 people who tested positive with the corona virus, they are still requesting people to report for work. He claims his wife had a vision from GOD and that everyone would be alright. If they don't come to work they can be fired. They need prayers for them too that they don't come down with the virus. (3-25-20)
Katy and Will- The niece of Jane Swope is asking for prayer. Will was taken to the hospital for chest pains and shortness of breath and since the hospital is on lockdown. (3-25-20)
Brady- His family who attend RLC has asked for prayer. Brady will be having multiple back surgeries and is in need of prayer not only for the success of the operations but also for his healing afterwards. Our God is able! (2-16-20)
Sam Litzelman- Sam is dealing with lymphoma cancer for the 4th time and his family and friends are asking for prayer. (02-02-20)
Phyllis Mariskovic- One of our precious members of RLC has been in the care of Messiah Lifeways off of Mount Allen Drive in Mechanicsburg (Upper Allen). If you wish to visit with this dear lady, please contact us for her room information or contact her daughter Karen Stephenson for more information. (1-12-20)
Ryan Onufer- This is a friend of one of our RLC members who is a young man suffering with cancer. God has already shown His miracle healing when Ryan's lung mass came back negative! The doctors are baffled but we have faith knowing God has done a work in him. They are now checking 2 small spots on his lung so pray for a good report! He is scheduled for surgery on January 20th to remove the kidney tumor/kidney as well as the affected lymph nodes. Pray for a miracle! (1-9-20)
Vicki Groft- Grandmother of one of our RLC children is asking for prayer. Vicki is battling cancer and hospice is now involved. She needs a miracle, so keep her lifted up! (12-21-19)
Nicole - Ted and Casey, the next door neighbors of Pastor Dave and Katerina, have asked for prayer. Nicole is Casey's sister and is dealing with breast cancer. She had a double-mastectomy a couple of weeks ago. She has two school-age children and is 35 years old. Please pray for her healing and for the entire family as they deal with this very difficult situation. (9-3-19)
Jack - Tara Lukmanji asked for prayer for the son of a co-worker. Jack sustained a pretty serious football injury to his shoulder which will require surgery. Please pray for this young man that God will restore full use of his shoulder without any restrictions. (8-19-19)
Grandma Teddy- Sophia Lukmanji asked for prayer for her grandmother to get better from her sickness. She did not specify the issue but since our God is all-knowing, we stand assured that He can heal her in her place of need. (7-28-19)
Stephen Davidow- The 53 year old nephew of one of our members was laid off from his healthcare job. He has 2 handicapped children and no health insurance, except $3,200 out-of-pocket expense. His family is asking for prayer as he needs God to intervene. (7-21-19)
Mike and Colleen Hubler - Mike's mother recently underwent surgery for a Hiatal hernia. She is recovering at home and needs our prayers as do Mike and Colleen as they care for her. (8-19-19)
Andrew Di Raddo (Pastor Dave's nephew) - Please continue to pray for Andrew, Taylor, and Mikayla as they are stationed in South Korea for the next 2 years. Andrew is a Sargent in the Army and we thank you for your continued prayers of protection over all our service men and women. (5-16-19)
Jeanne Hoover- She has dementia and has a feeding tube in her stomach since November 2018. Her husband has been taking care of her. She is a long time friend of our member Marjorie Reynolds. (3-3-19)
Melissa Woll- The daughter of Bill and Marjorie Reynolds has breast cancer and they are asking the church for prayer. We pray for every cell in her body to be restored and for the spirit of cancer to flee. We pray the Blood of Jesus to wash over her. (12-09-18)

Lenny Freidhof- His family (Lenny is the son-in-law of our Reynolds family) is asking for prayer for multiple reasons. Lenny falls a lot. He fell down the stairs a few times and does not remember doing so. He also has a lump on his testicle. His wife, Tina, needs prayer dealing with Lenny and these issues. On top of this, Lenny has lost his job due to the issues he is having. The family needs the Lord's help, let's keep them lifted up until there is breakthrough! (8-5-18)