Prayer Changes Things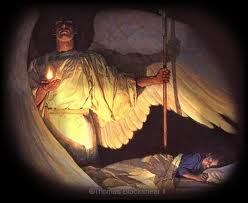 Prayer Requests



As a church family we want to be in prayer for one another and we are asking our Christian brothers and sisters
in the Lord to continue to lift up those who are reaching out for prayer. Please be sure to keep us updated with
any new developments or praise reports. We currently have the following requests:
Prayer Requests:
The family and friends of Ethan Van Bochoven- Messiah College student, Ethen Van Bochoven lost his life in a traffic pile up on October 12, 2018. He was one of our treasured and loved students who attended RLC and blessed us with his musical talents from time to time. Please pray for comfort and peace for his family and friends during this most difficult time. Ethan and his family are from Pompton Plains, New Jersey. (10-15-18)
Michelle Davis- She is having surgery on October 3, 2018 and would like prayer for peace of mind. We would also like to lift up the surgeons who will be operating on Michelle and ask the Lord to guide their hands. We pray for a quick recovery as Michelle is mom to a very active 4 year old! We know the Lord will take care of this wonderful young woman of God! (10-2-18) UPDATE: Michelle's surgery went very well and she is healing nicely at home. Praise God!
Jeff and Christy Beane- The enemy is attacking this family on several levels so we are praying God's divine protection over them as He gives them strategies to deal with each day. Christy has a very demanding and stressful job and we pray that the Lord will give her an extreme measure of wisdom and ability when dealing with personnel issues. We ask for the people that the Lord has given her charge over, will be changed by the Light of the Lord that she carries within her and the favor of the Lord will be evident. We ask that the Lord go before both Jeff and Christy each day to prepare the way for them so they can walk in accordance to His Will and His Purpose for their lives. Our burdens are light when we surrender and trust in the Lord completely to direct our path and all those who are placed in that path.

Jeff needs prayer for a greater measure of wisdom and guidance. He is asking for clear answers and to keep his eyes fixed on the Lord. He would like his children lifted as well as they are going through emotional changes with school and growing up. His daughter Addison needs prayer for separation anxieties as she is between two households. These are two precious, lovely people whom we love a great deal. Let us keep this entire family in prayer as we know the Lord will bless them with a tremendous testimony to share! (10-2-18)
Angela- A woman who works for one of our dear members is pregnant with her second child due in March 2019. She had a doctor appointment and her blood work was not good so they did an amneiocentesis. The results should be back on 10-3-18 or 10-4-18. Let us pray for the baby to be fine and for the results to be normal. She and her husband Shawn are parents to 2 year old Nora. Let us keep her and her family lifted in prayer. 10-2-18
Frank- Has been out on medical leave for 5 weeks and is due back to work on Friday, October 5. We pray for his health, his work and for those in authority over him so that the transition back to work environment will be an easy one. 10-2-18
David Shuey- The cousin of our own Deb Eichenberger has cancer of the throat which has reoccured. Let us ask the Lord for complete healing for this man. Cancer must bow its knee to the name of the Lord Jesus and the Blood of Jesus. We ask Him to come quickly and remove every cancer cell in David's body. We ask for wholeness. (8-5-18)
UPDATE: David has gone home to be with the Lord on September 18, 2018. The family would like to thank RLC for keeping him in prayer.
Pauline- From Oklahoma. Pauline has lung cancer and has now developed pneumonia. She has been sent home from the hospital and is being cared for by Hospice. (8-15-18)
Melinda Valvez- From Texas. She is 43 years old and has two small boys. She was diagnosed with colon cancer and she is also a diabetic. We count it as an honor to pray for those who are sick and we will continue to lift Melinda up and rebuke the spirit of cancer and diabetes in Jesus name. (8-10-18)
Lenny Freidhof- His family (Lenny is the son-in-law of our Reynolds family) is asking for prayer for multiple reasons. Lenny falls a lot. He fell down the stairs a few times and does not remember doing so. He also has a lump on his testicle. His wife, Tina, needs prayer dealing with Lenny and these issues. On top of this, Lenny has lost his job due to the issues he is having. The family needs the Lord's help, let's keep them lifted up until there is breakthrough! (8-5-18)
Kelly Bauman- The niece of Ed and Judy Swope. She was taken to the hospital with an absess on her spine. They will be doing surgery this week to remove the abscess it once it has been drained. This abscess is excruciating and painful and we are asking prayer for the pain to be removed from her. (8-5-18)
Ed Murphy- Ed has been out of work and his unemployment ends next week. He had an interview on 8-4-18. Let's ask the Lord for favor for Ed and to point him to the job that He wants him to have. Ask the Lord to come quickly to his aid. (8-2-18)
Paul and Wendy Golden - Paul's father, Clair, is scheduled to have heart surgury on Tuesday, July 24 to have a heart valve replaced. This is the second attempt to complete this procedure as there was blockage in the artery they were attempting to navigate through to the valve. Pray for the skill of the surgeons to be sharpened and for every person associated with the operation to be in perfect harmony. (7-23-18)
Wendy - continue to pray for God's direction as Wendy is seeking a permanant position as her previous job is no longer available. We pray God's best for her and her desire to serve God through her employment. (7-23-18)
Miles Saksek - Miles was taken to the hospital on Friday (7/20) after briefly passing out at work. Tests have all come back showing no signs of any problems but the doctors are still searching for the reason. Please pray that no more events like this occur and the doctors identify the cause. (7-22-18)

Taylor- Miles Saksek has also requested that we pray for a friend of his that lives and works in Washington state. His friend's 7 year old cousin, Taylor, was shot and killed while riding in the back seat of their family car in Baltimore. Please pray for this family in the midst of this unbearable tragedy. (7-22-18)

Kimberly Young- There are many issues that the family is asking for prayer regarding Kimberly. First, she suffers from chronic migraines and it causes her to have trouble keeping a job. She has received a recent diagnosis of HPV and precancerous cells in the cervix. She has 2 autistic sons; one is pretty severe and the other lives independently and has a job but his house was found to have bed bugs and he cannot afford to treat it. He walked into his mother Kimberly's house and may have had some of the bugs on his shoes. Kimberly also has 2 bad knees that are bone on bone. Let us lift this family before the Lord and keep pressing in until they have breakthrough. (7-22-18)
Bob and Gail Inglis- The sister of one of our attendees is asking for prayer that she and her husband find and buy the home here as God would want them. Let us ask for favor and divine direction for them. (7-22-18)
Phyllis Mariskovic- Her son-in-law Tom and daughter Karen are asking for prayer. Phyllis is 86 years old and is suffering from several health issues. She was rushed to the hospital early this week and they are monitoring her sodium levels. She has not been discharged as expected, so let us continue to keep her lifted in prayer. (7-13-18) PHYLLIS UPDATE: She has been moved to Messiah Village for physical therapy. She is doing very well but does go in and out of not feeling well. Let us keep her lifted! (7-22-18)
Louie Annibali- Cancer has returned after only a short time of remission. His family is asking for prayer of healing. This family has had too much tragedy over the last several years and we come against the spirit of cancer in Louis and against the spirit of death. Let us keep Louie lifted up and the family as well. We pray healing over their hearts and minds. We pray the covering of the Holy Spirit over the entire family and His Divine protection in Jesus name. (7-16-18)
Karen Stephenson- While visiting her mother Phyllis in the hospital, Karen slipped and fell and has a fracture in her foot and will be required to wear a boot brace. (7-12-18)
Kayla Klajko- Kayla's grandmother, Dottie Manuel and Kayla's mother, Denise Fritz asked prayer for her. Here is what Dottie wrote, "My granddaughter, Kayla Fitzgerald Klajko, has a tumor in her colon. Although the doctors said it is not cancerous, they said the tumor has allot of cancer cells inside the tumor, which are precancerous. The tumor is a fast growing tumor and needs to be removed soon. They will also be taking a foot of her colon out. She is having a cat scan today. They will also, once again, be giving her treatments that she had when she first developed Crohn's disease. These drugs did not work so well for her. Her body reacted very badly to these drugs, causing her to have severe reactions to them. However, the doctors feel she must take them again. Kayla is being sent to oncologist who will be performing this surgery. Kayla has a son who is not quite two years old, and she will need help with him when her husband is working." (7-6-18)
Steve Manuel's Family- His 28 year old nephew died on Monday of an overdose. The funeral is Saturday in Columbia. Please pray for comfort and peace for the family during this extremely difficult time. (7-6-18)
Bernadette Swan- This precious woman of God from the Bronx New York was put into intensive care. We really need to press in for this lady as she is a power force for God on this earth! She is legally blind, has diabetes along with other illnesses. Father, with the Blood of Jesus, we pour out Your Healing power into Bernie's body and declare in the name of Jesus by Your Stripes- SHE IS HEALED! Stand in agreement with us not only for Bernie but for all listed in our prayer chain. (6-20-18)

UPDATE: Bernadette had a massive coronary and is now at home recovering. Let us pray against heart damage and continued healing of each ailment she suffers from. (6-24-18)
NEW UPDATE: Bernadette has been readmitted to the intensive care but in a different hospital. (7-2-18)
Michelle- A co-worker of Miles Saksek (one of our members) had her grandmother pass away recently and now her mother has committed suicide. We ask the Lord to bring some element of peace and direction to her heart. If she is not close to the Lord, then we ask for the Holy Spirit to draw her in since a relationship with Christ can bring forth a peace and healing. He is the true Comforter through the Holy Spirit. (6-28-18)
Erica Flickinger- She is experiencing intense migraine headaches. She is under a lot of stress and she is to be married December 1st but has been unable to get any details done. We need to lift her in prayer and ask the Lord to not only guide her and give her peace, but also heal her of the headaches. (6-25-18)
Brooklynn Miller- One ofour young members has had issues with insomnia for years. The lack of sleep and varies stresses in her life has brought on depression. Let us pray for the Lord to restore her sleep and for her mind to be bound to the mind of Christ. (6-24-18)
Mike and Kathy Leib- Tara Saksek asked for prayer saying, "I have a friend's who's husband is going off chemo and now on hospice. Please add them to the prayer list. She is having a miserable time with this." We know how difficult this can be not only for the individual but also for the family members. God can do miracles so let us keep Mike in prayer! (6-20-18)
Jay Fulmer- This is Pastor Dave's best friend's father. He is 82 years old and he discovered that he needs 2 heart valve replacements this week. He is a former pastor. Let us lift this man before the Lord and ask that He guide the hands of the surgeons and bring forth a full recovery. Our God is able!! (6-18-18)
Chuck Swope- The grandson of Pete and Jane Swope (Chuckie) has been in the hospital for a week. He hurt his knee at work (he has his own landscaping business) and got some kind of infection and they had him in isolation. (6-4-18)
Tammy Wilson- An Alaskan relative of the Swopes/Sakseks who attend our church had a benign mass removed from behind her heart and around her spinal column and was recently readmitted to the hospital with an infection, fluid on her lung, and a hernia. So, she is on IV antibiotics and had her lung drained. Once everything is in the clear, they plan to repair the hernia. It's been quite an ordeal. Let's keep her lifted in prayer until we hear an update on her condition. (5-30-18)
Karen Stephenson - Karen is under consideration for a new job. Please pray for God's will to be accomplished in her life as she prepares for the possibility of this new opportunity. (5-27-18)
Joyce Tompkins - Anthony, the son of a friend of Joyce, is dealing with drug additction. Pray for the Holy Spirit to break the hold of this demonic influence off this young man's life. (5-27-18)
Jane Swope- One of our dear members has contracted pneumonia. As she is one of our treasured seniors, we are praying for the Lord to protect her and to heal her body quickly. (5-23-18)
Lisa Hadik- Her cousin who attends RLC is asking for prayer because Lisa was just diagnosed with thyroid cancer. (4-8-18)
Joe- a friend of one of our dear members has been diagnosed with colon , liver and lymph node cancer. She is asking that he be lifted up for healing before the Lord. By His Stripes we are healed! (4-1-18)
Sean Latanishen- This powerful young man of God contacted Pastor Dave to be put on our prayer chain. He had a cancerous mass removed from his abdomen as well as 3 feet of his intestines removed. He is the father of new baby Michael Timothy (see RLC News page). Sean is currently undergoing chemotherapy treatments and needs our prayers to strengthen his body. Cancer must bow before the God we serve and we are asking all of you to keep Sean lifted and covered during this time. Please also cover his family as well. In particualar his wife Liz and son Michael standing against the spirit of fear. (3-31-18)
Fred and Jessica Verboes - Pastor Dave married this young couple 2 years ago and they recently welcomed their son, Wyatt. Their beautiful baby boy has been identified as having a minor congenital heart defect that will require surgery. He will undergo the procedure on Wednesday, April 4. Please pray for little Wyatt to come through the operation perfectly and for Freddy and Jessica to have peace and the knowledge of God's presence. (3-31-18)
Madea Smeltz and husband- They pay $1,200 per month to live in an old rundown hotel. They are asking for prayer to get good paying jobs so they can move into their own home. (3-25-18)
Karen Kute- Brittni Stuckey has asked for prayer for her mother Karen. She writes: 'We got bad news two Fridays ago that her cancer is back. She had surgery on Monday and its lung cancer on her ovary. All was removed but we will be going back to chemotherapy.' Let us lift Karen up continuously until we know she is clear of any cancer recurring. Our God is able! (2-2)
Jack Stuckey- Brittni Stuckey's baby son. Over the last 1.5 months he has had a 4 day hospitalization for bronchiolitis, 3 ear infections. Let us pray for his complete healing so he will not need ear tubes or have any further complications. (2-2-18)
The Annibali and Saksek Families - On Wednesday, December 20, 2017 Tammi Annibali's daughter died suddenly. She was Miles Saksek's half-sister. Pray especially for her mother Tami as she is having an especially difficult time adjusting after the death of her daughter. (5-23-18))
One of the ladies on the staff of the Park Inn approached Pastor Dave before church last Sunday (12.17.17) and asked for prayer as she has been diagnosed with breast and lymph node cancer. Pastor Dave told her that we are her church family (she does not have one) and we will pray and walk through this time with her. (12-21)
Matt Evans - Matt is a friend of Tara Saksek and has been diagnosed with pacreatic cancer and difficulties with his liver. Please pray for God to flood his body with the power of the Holy Spirit to heal him completely! (12-21)
Todd Campbell- One of our members had asked for prayer for this wonderful husband and father who was taken to the hospital due to an emergency aortic rupture. He survived but is currently in critical condition. He has had 7 surgeries so far,so he has a long road in front of him. We pray that this time of healing will be accelerated and the Lord will spare his life that he may be with his family again and be a testimony to the healing power of our Lord! (8-6)
Dwane Hostetter- Has been diagnosed with colon cancer. Dwane has been healthy his entire life so this diagnosis has come as a surprise. The family is asking for prayer for his total healing. (7-23) UPDATE: Dwane's tests came back that the cancer has not spread to other areas of his body. We praise the Lord for this report and we continue to lift up his complete healing in Jesus' name! (7-30)
Milton- He has been diagnosed with Perkins Lymphoma on his chest wall. He is undergoing radiation. His family and friends are asking for prayer for his healing. (6-24)
Steve- This dear friend and boss of one of our members has lost his sight in one of his eyes. He is understandably very scared and concerned. We are praying for a total and complete healing in the name of Jesus. We ask the Lord to restore his sight so He can give all of the praise to God! (3-15)
Colleen and Mike- Colleen's father suffers from dementia and is under her and Mike's care. We pray for wisdom for them and healing for her dad for a sound mind and body. We pray for the Lord's favor in their finances as well as Colleen had to leave her jon in order to care for her father. (3-5)
Pauline- They found a mass in her lungs but haven't diagnosed it yet. Her family is asking for prayer. (2-6)
Linda- Linda's family who attend RLC are asking for prayer for her. Her vision issues are getting more serious and they are concerned she will lose her sight altogether. She has lost most of her vision in her right eye due to Macular Degeneration. She will require shots in her eyes. The eye drops required are extremely expensive. We are asking the Lord to restore her sight fully. (1-15-17)
Judy- Lives in Alaska and has family that attends RLC. She fell recently and broke her jaw. She developed a brain bleed and is being watched by the doctors. Her heart is being addressed as well. She is in her 70s. (1-15-17)
Gerry- This dear friend who attends RLC is suffering from Rheumatoid Arthritis and gets very discouraged when she has trouble walking. We pray that the Lord will touch her body and for the spirit of arthritis to be removed so healing can come. We pray for a strengthening of her body. (1-15-17)
Sheree- Is undergoing treatment for Parkinsons. She is going into Hershey Medical Center because of an infection where the wires were implanted in her head. Her family are asking for the church to pray for her healing. (11-20-16)
Renee- She has lung cancer and has had surgery in November. They are asking for prayer for her healing. (11-20)
Messiah College Student's mother and father- This precious student has asked for prayer for her father that he may come to love his brother and let go of all past wrongs. For her mother, that she may find happiness in depression. Let us lift up this family and asked the Lord to come and do a work in their hearts so that healing may come to her parents. (11-6)
Chad and Jennifer- Jennifer was diagnosed with pancreatic cancer 2 months ago. It has moved into her liver and lungs. She and Chad have 9 and 12 year old sons. Please pray against the spirit of cancer and for her healing. (10-30)
Dalton- A baseball player at Messiah College was hit in the head with a baseball and suffered a seizure. We are praying for his healing and that there will be no further complications from this accident. (9-18)
Chris Warner- The family of Chris who attend RLC are asking for prayer for her and her family lost Chris' husband Chuck yesterday 9-17-16. We pray for the comfort and peace of the Holy Spirit to be with them and for healing to come for their hearts. (9-18)
Messiah College Wrestler-This young man landed on his neck and was not able to move his arms. He had to be air-lifted to a hospital. We are asking for prayer for complete healing and recovery. (9-18)
Andrew- Has 3rd stage melanoma with lymph node involvement. The family is asking for prayer for healing. (7-31)
Judy- Is the mother of one of our members and has many physical ailments that need prayer. Now, she is fighting with dementia as well that is taking her away from her family very quickly. The family is asking for peace of mind and sound mind and body for her. (7-24)
Jennifer- This very precious lady has been suffering with an illness that has not been diagnosed as yet. We need to pray not only for the Lord to heal but also for favor for an appointment with a doctor who will see her and correctly diagnose her. (7-24)
Sam- He has had cancer 3 times and it has now returned. His legs have swollen but is not the cause of the cancer, which is slow growing. Let us pray for a proper diagnosis and for the Lord to touch and heal this man. (7-17)
Steve- This co-worker of one of our members was told that he is going blind due to progressive macular degeneration. Also, please pray that he will not lost his job.
(5-29)
Bud- Bud needs supernatural strength in his body. He is often left very weak and unable to do the things he would like to do. He has diabetes, which caused many complications, etc. We are asking for full restoration of his health. (5-15)
Judy- She has extreme phlebitis in her legs and is experiencing a great deal of pain where it becomes difficult to walk. Due to this condition, she has trouble with developing blood clots. We are praying for total healing of her body. (5-8)
Tiffany- This young woman of 42 was diagnosed with Lymphoma this week. She is the mother of 2 young children and she is understandably scared. We pray for the Lord to intervene supernaturally and if Tiffany does not know the Lord, we pray for her salvation. (3-13)
Harley- Is addicted to drugs and has been ordered to rehab. We pray for the Lord to breakthrough for her but more importantly, we pray for her salvation in Jesus. Only God can change a heart. (2-28)
Shelly- The doctors found a mass on her liver and spleen. We not only prayer for the Lord's intervention for healing but more importantly, we pray for her salvation in Christ. (2-28)
Josh- A young man was hit in a serious motorcycle accident and is in danger of losing his leg. We are praying for a complete and total healing of his body and that the Lord will supernaturally restore his leg. (2-28)
Anne- She has been diagnosed with a malignant lung mass. Anne is a 3 time breast cancer survivor and has 3 older children. (One son has just finished college, one has just started college and she has a doctor who lives and works in York.) We pray for a supernatural miracle for Anne and we pray for the family to have hope and peace in this time. We ask the Lord for a good report regarding the mass in her lung. We rebuke the spirit of death and speak life into her body. We command all cancer cells to die off, in Jesus' name. (2-28-16)